Builders
Plumbers
Carpenters
Electricians
...Simply Shim it with Broadfix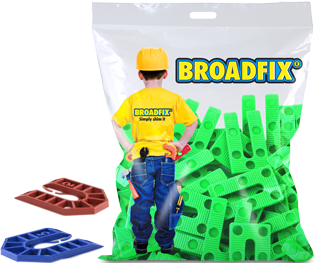 "Thanks for supplying the Seal-A-Tube, tradesmen are fascinated by them, a real point of interest on our trade counter, and we've had to re-order already!
Operations manager, Freeway tools and fixings
Find your nearest Broadfix stockist now
☆NOW AVAILABLE!☆
We've added the new Square End Shim to our range. The geometric design makes it great for shimming flush to a straight edge, or shimming tightly into a corner, currently available 75mm x 50mm, but 100mm x 50mm to come early 2020! Contact one of the team today on 01432 370320 |
[email protected]
to claim your free samples, get prices and more information. 

More latest news